POST, TEXAS
Our Community's Local Attractions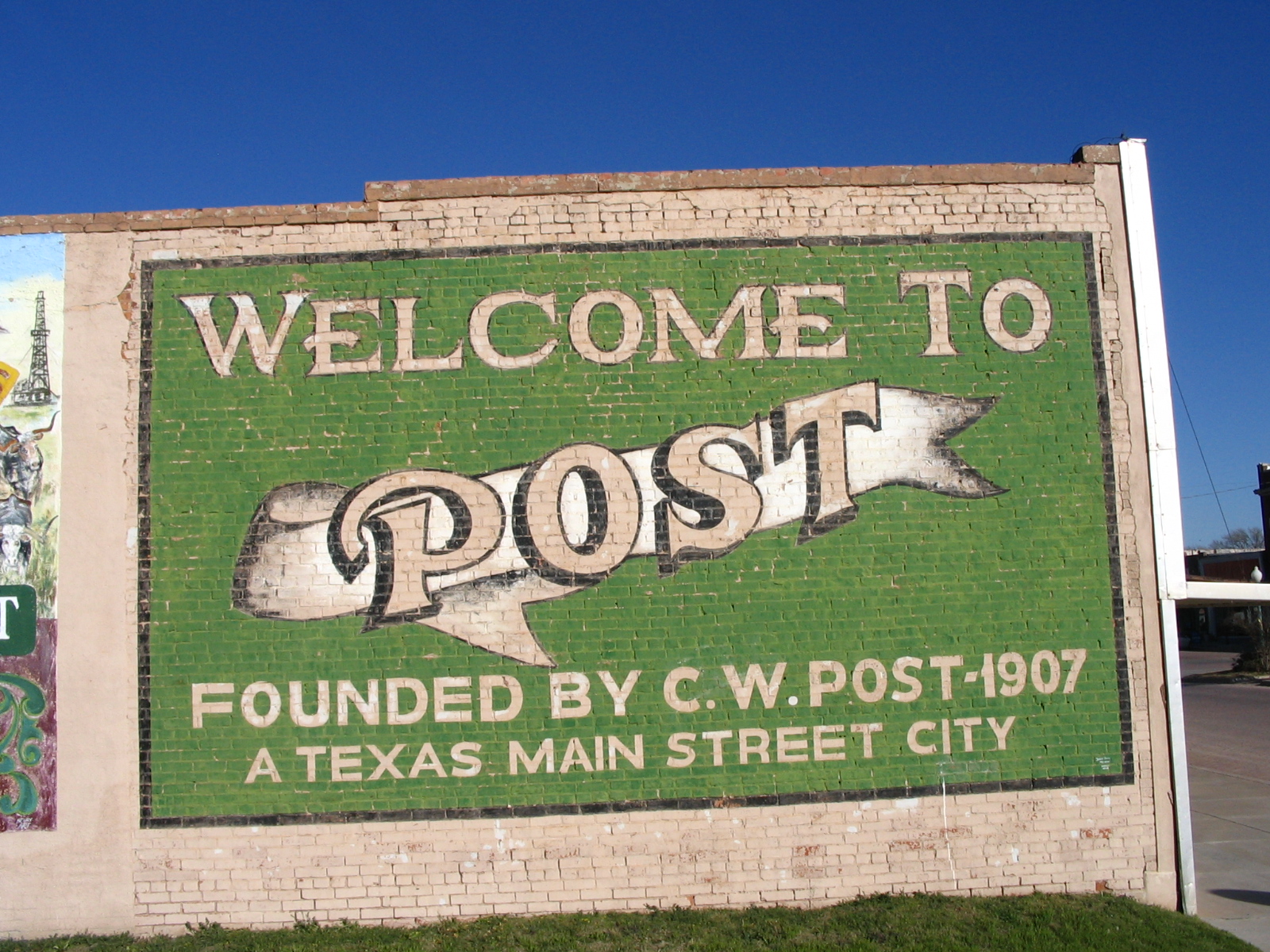 Preparing for our Future; Uniting across the Globe
This International School CyberFair 2005 project was undertaken by participating 8th graders at Post Middle School in Post, Texas, USA. To learn more about our involvement in the project, please click on our Project Narrative link. To see a list of resources used in gathering our information, please click on our Bibliography link.
This year's CyberFair project theme is "Prepare and Unite". Our project could not be more perfectly related to this theme unless the actual theme was "Post, Texas". During our research we began to realize that our community is very united and "together" and almost everything is being preserved for the future.
For example, when we researched the Brazos River and Lake Alan Henry, we found that they are both important water resources right now and with all the preparation being taken by their governing authorities, they will continue to be well after we are all gone. When we interviewed Dr. Chatterjee, one of the world's finest experts on prehistoric birds, we came to understand that knowing and preserving our past will help future generations become aware of what has been and prepare students for possible future studies in paleontology and the sciences. Also, the OS Ranch Museum is full of one of a kind paintings and sculptures that the owner, Giles McCrary, supplies from his own world renowned collection just for our and our future generations' enjoyment. Our Old Mill Trade Days, Garza Theatre, and Garza Hotel bring in more people and tourists to our town which means more income and a better economy. Preserving these attractions means preserving our future.
This project was a real eye opener for everyone involved. Post is an exhilarating place to live. It never came to our minds that this small place is a piece of the past and soon to be a part of our future, until now. We have these incredible places to visit that our forefathers helped form and, with help from our own community members, these places will thrive continuously throughout future generations.